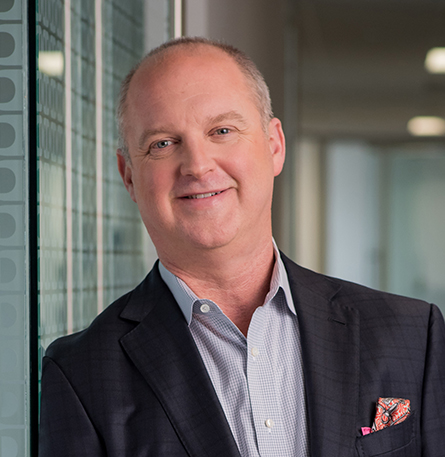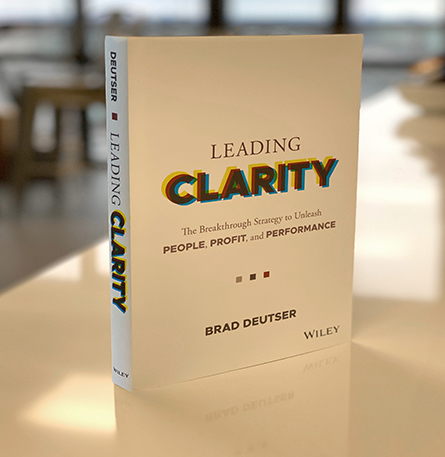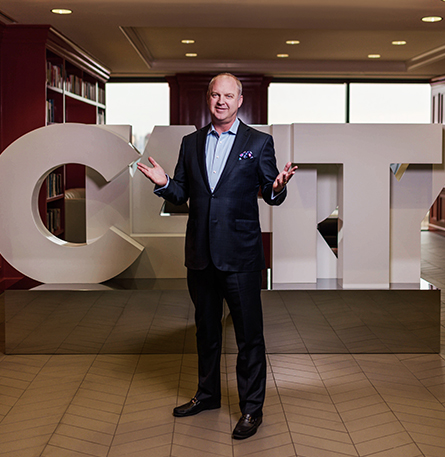 Brad Deutser
Equally thoughtful and thought-provoking, Brad Deutser presents compelling insights and creative solutions to navigate the chaos and constant transitions each of us faces daily. The founder and CEO of Deutser, an award-winning management consulting firm, and the Deuter Clarity Institute, a think tank, and learning lab, Brad transforms how leaders build great, highly sustainable companies inside and out — especially in times of transition. His piercing view of "performance inside the box," unwavering commitment to leading with positivity and innovative way to humanize organizations presents new approaches to leading in complex times. In his bestselling book, Leading Clarity: The Breakthrough Strategy to Unleash People, Profit, and Performance, Brad introduces the process to achieving clarity and changing the trajectory of modern business. His counsel and distinctively creative perspective are sought by CEOs, Board Chairs and top corporate management for high-profile organizations – including Fortune 500companies and publicly traded companies in the energy, aviation, health, and financial services sectors, as well as leading nonprofits, including education, healthcare, literacy, inclusion, among others. His innovative approach to clarity and its connection with people inside organizations has driven business performance across the world.
Brad entertains, challenges and presents fundamentally new concepts to address the daily conundrums that leaders, at all levels, face. Heis entertaining, personable and a "master storyteller," who harkens back to his early days working at Ringling Bros and Barnum Bailey Circus and Walt DisneyWorld on Ice for stories and inspiration. Brad presents an entertaining style packed with valuable insights from today's business insiders representing a range of industries made more valuable with actionable take-a-ways.
SPEECH TOPIC: TURNING CHAOS INTO CLARITY IN 2020
2020 will be anything but clear for leaders and businesses across the world. We will need to demonstrate noble leadership and a clear voice amidst the chaos of an unprecedented environment. 2020 will present the ultimate convergence of changing societal norms, politics, and technological advances. Leaders will be faced with achieving balance within a highly polarized work climate where increasing pressure for returns, leadership challenges and psychological safety will underlie the business environment. Leaders require new and innovative ways to anticipate change and elevate the performance of their people and their companies. Because of this…clarity is imperative.
For the last 20 years, working with businesses across the globe, Brad Deutser has learned that growth-oriented businesses require clarity on all fronts. Clarity is the process that makes sense of the constant change and prepares organizations to embrace opportunities to successfully navigate change and plan for sustainable growth.
Clarity can be found in a reliable, replicable and proven process. This process elevates organizational performance and is the dynamic force that aligns the most critical business principles. It is the solution for the chaos of our times – and will provide the necessary clarity for 2020!
TAKEAWAYS FOR AUDIENCE: In this presentation, Brad will share his antidote for the chaos of 2020 with five benefits of being in clarity:
It defines a replicable framework to lead, navigate transitions and drive innovation —thinking, leading and working from inside the box.
It aligns the organization from its core identity and drives sustainable and durable performance.
It introduces thought-provoking ways to humanize connections and increase customer engagement.
It uncovers actions in the workplace that masquerade as clarity – like political correctness.
It makes the case for positivity as a powerful profitability catalyst.